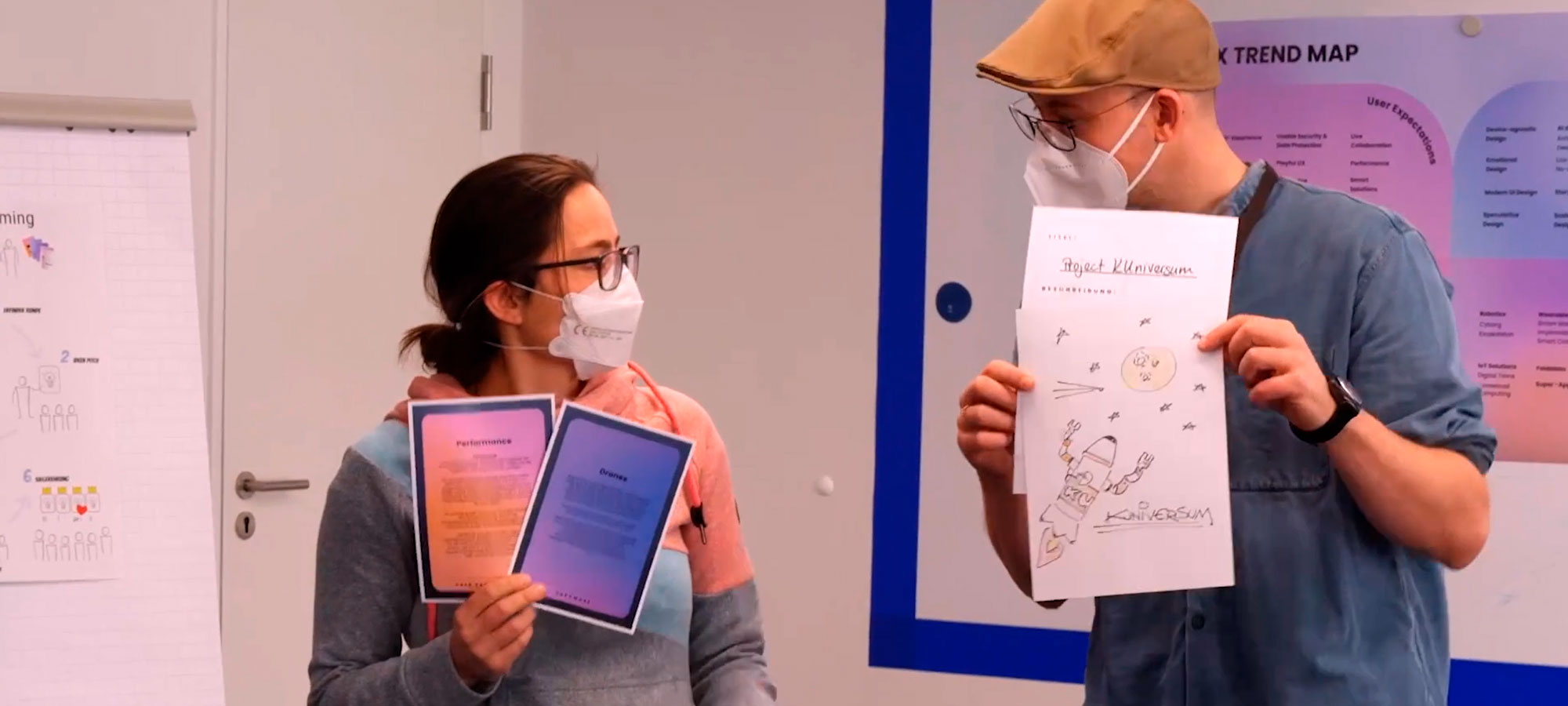 Following the track of the UX trends
We work hand in hand with our customers right from the early stages. One format is our UX trendstorming workshop, in which our product experience designers spin ideas for the future together with customer teams. In our one-day Ideation Workshop, you'll get past all the UX and tech trends and discover the top 3 trends that are also leading the way for products.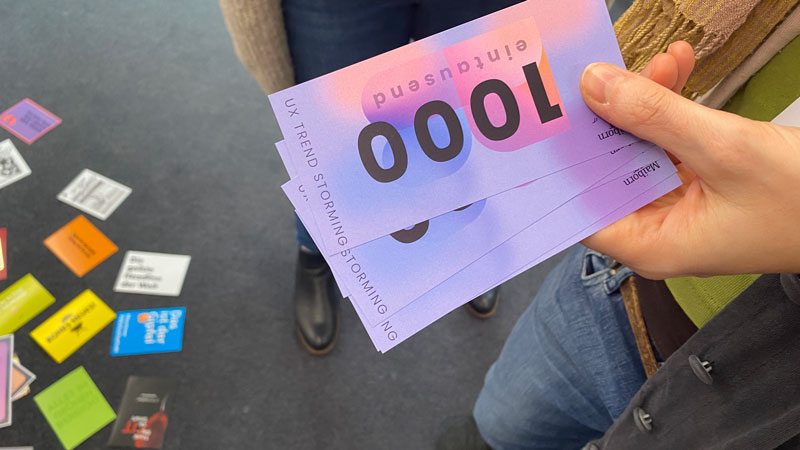 Our workshop with the UX team from the robot manufacturer KUKA in Augsburg showed that gamification is really fun in business. Our Product Experience Designers Michaela Kern and Stefanie Meitner were inspired by the TV format "Die Höhle der Löwen" and Monopoly when they designed the workshop.
Take a look at the video how it worked in Augsburg.
On the set at MaibornWolff
If you ask Michaela Kern about the most important insight from the workshop, she says: "If we want to spin really creative ideas, it shouldn't feel like 'work'." This principle can also be applied to video production. It is ideal if the protagonists forget over time that they are being filmed.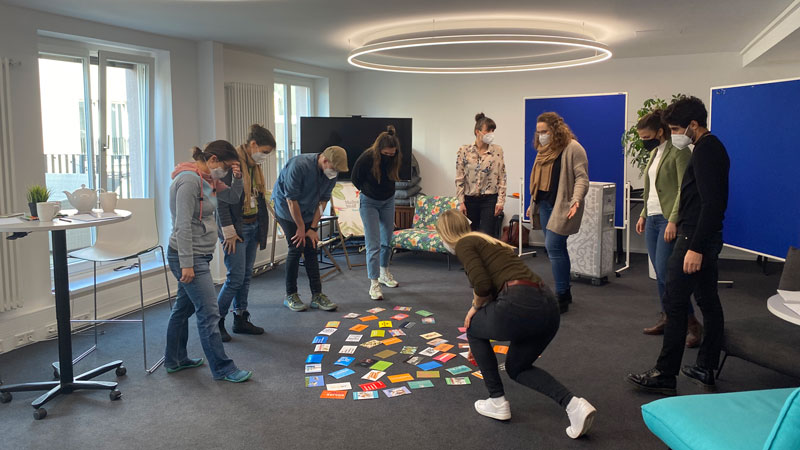 That is why our video team initially followed the workshop as silent observers. Camerawoman Oleksandra Tishchenko accounted for the powerful scenes that we reenacted after the workshop. Many thanks to all participants of the workshop for their dedicated commitment!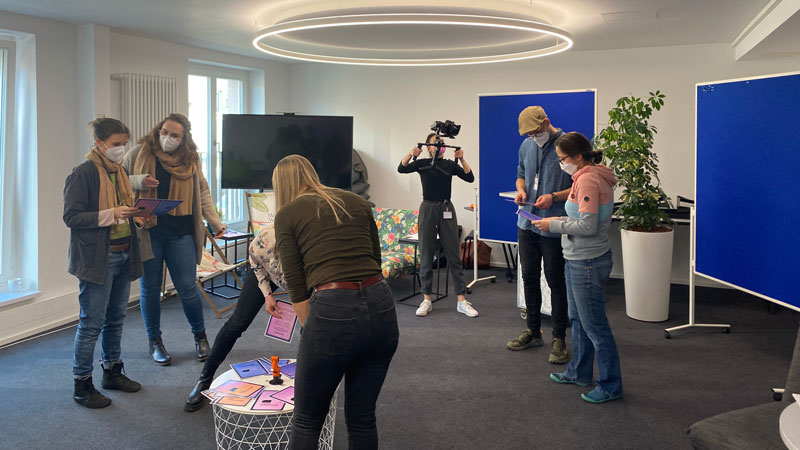 ---
About the author
More about User Experience
Quick Links