Our tech world
What we do & love
We love what we do – and that's quite a lot: our technological spectrum ranges from agile methods to IoT smart factories, blockchain and cybersecurity, Java, JavaScript, Rust and so much more. We can do a lot, and what we can't do yet, we're probably trying out right now. If you want to know if we have the right know-how for a certain project or which tools and technologies we use, you can find everything worth knowing here.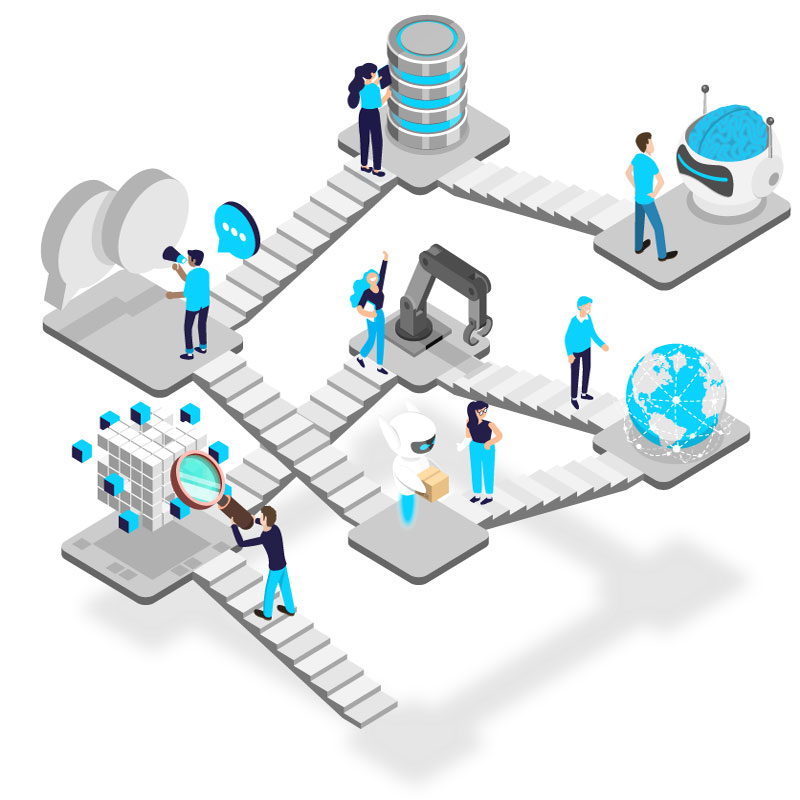 What we do
Expertise
Methods and technologies that we master, offer and work with well and with pleasure. Our passion!
Our innovations
Research & Development
Research and development is an important topic in our daily work. Here you can find out which exciting topics we are working on and which ideas we are putting into practice.