Are you curious to learn? Us too! .
You have the choice
Learning on the project is an important part of your development. It's equally important that you continue your education. For this purpose, you have a budget of 1.5 times your gross monthly salary at your disposal. What you use it for, you decide together with your manager. You have all the options here: internal and external training, certifications, or professional conferences. Learn more about technologies, new programming languages or IT security, for example. We also offer you a wide range of training courses on topics such as communication, time management or mindfulness, which you can use to improve your soft skills.
We support you
Training budget
Learning is most effective when it is situational, integrated with everyday life, personalized, and self-directed. Through our campus, we offer a wide variety of formats with different internal and external trainers, as well as cross-company offerings that aim to do just that. Behind this is a whole team that is constantly developing the subject of learning at our company.
Important!
You have 1.5 gross monthly salaries at your disposal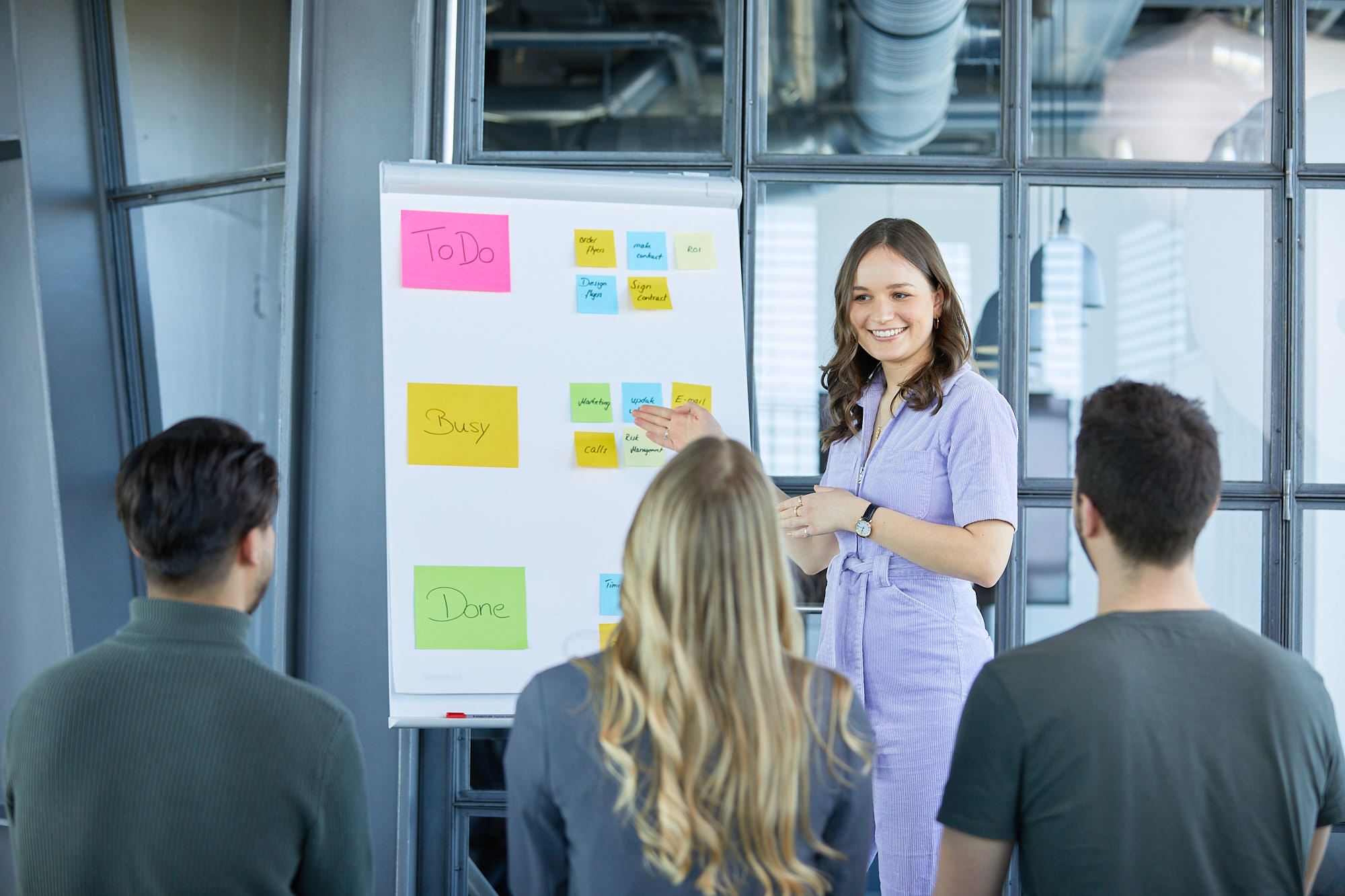 "You have a huge learning opportunity. Don't get carried away, go yourself!"
Franziska Schleuter, Head of Department Learning