With the help of your team, you'll be involved from day one
Start right away
With us you start directly in projects. You are always part of a team in which colleagues with different levels of experience work together on the client project at hand. This way, you can exchange ideas with other juniors. At the same time, experienced colleagues will be there to support you.
You get support
Learn from others
You'll learn a lot quickly on our projects. On the one hand, you benefit from the experience of others in the team and thus expand your expertise. At the same time, you quickly take on tasks and responsibility yourself, apply your knowledge and deepen it. If you feel confident with your task and feel like taking on more responsibility, then you can become a knowledge and decision maker within the project even with little work experience.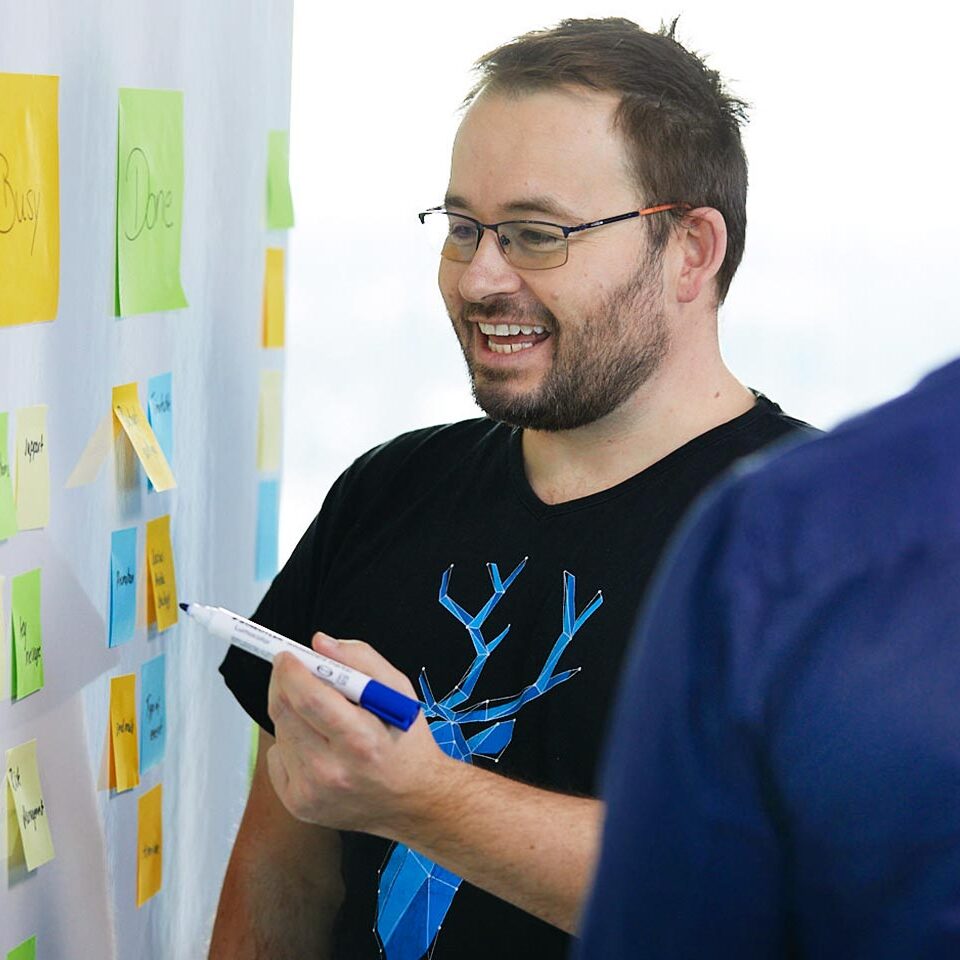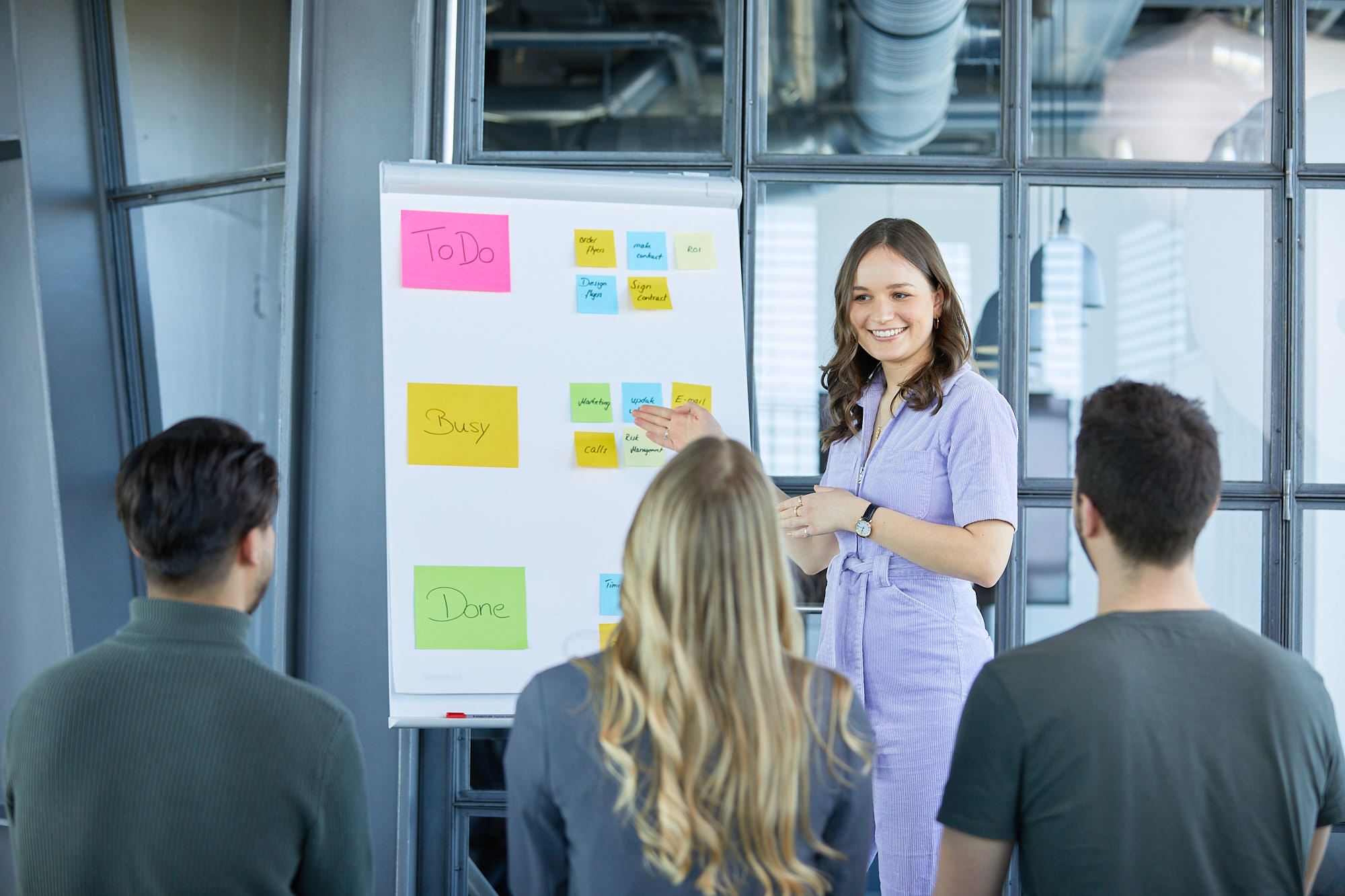 "Building the front end for an IoT platform? Oh dear, I thought at first. But in exchange with experienced colleagues, it works."
Melanie Schweiger, Front End Developer
Industries, technologies, companies
Diverse projects
In parallel, you will learn how we implement projects from start to finish. Especially at the beginning of your career, you can get to know different industries and different companies in the project business. This is also reflected in the technological diversity of our projects: We use different programming languages and frameworks, design the appropriate architecture, have different methods in our toolbox and implement the requirements in an agile way.
Our clients cover the entire spectrum: from start-ups to medium-sized companies to global corporations.
Want a variety of industries? From the automotive industry to medical technology and tourism, we are pleased to have a broad client portfolio. This guarantees you a steep learning curve and many development opportunities.