Estimated reading time: 3 minutes
Techblog
What is the blockchain?Transparent, decentralized, and incorruptible
What is the blockchain? Insights into a new technology What is the blockchain? People are curious to know, even if they don't belong to the millions who have already invested in bitcoin. Because the technology behind this cryptocurrency has the potential to revolutionize entire value chains. There is already talk of an "Internet of Values". The […]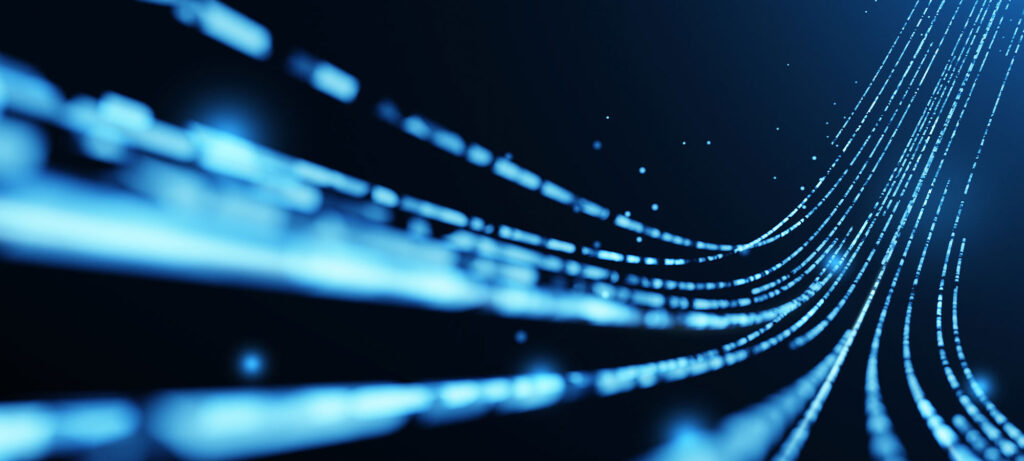 What is the blockchain? Insights into a new technology
What is the blockchain? People are curious to know, even if they don't belong to the millions who have already invested in bitcoin. Because the technology behind this cryptocurrency has the potential to revolutionize entire value chains. There is already talk of an "Internet of Values".
The quick answer to what the blockchain is goes something like this: the blockchain is a digital registry that records transactions in a transparent manner. The special qualities of the technology include its decentralized structure, permanence, and transparency. Users also benefit from pseudonyms and encryption mechanisms. Due to the decentralized nature of the blockchain, it's frequently also referred to as distributed ledger technology, or DLT.
Take your business model to the next level
It's understandable you're curious about the blockchain. Because your business model may soon look very different. More efficient, with greater transparency, and able to generate more value — thanks to the blockchain. Work with our consultants to implement your vision of how the blockchain can benefit your company.
Take advantage of the many years of IT strategy development experience our experts possess as well as their expertise in distributed ledger technologies. Once you've delineated your vision, we're glad to help you implement it. For example, using blockchain platforms such as Ethereum, Hyperledger, and Corda.
Discover the potential of the blockchain
"What is the blockchain?" you may have asked yourself. Perhaps you'd like to evaluate the ways it can benefit your company in the energy, automotive, mobility, or engineering sector. Work with our experts to reveal what the blockchain means for your business model. Discover what's behind smart contracts, nodes, and ledgers. Use our workshops to discover the latest use cases and develop specific blockchain application scenarios for your company.
What the next step could look like
Choose between a two-hour course and a full-day intensive workshop so you have an excellent answer the next time someone asks: "What is the block chain? And what is its significance for our company?" Get started customizing your workshop with our blockchain experts today!
Request additional information now.
---